Pets
Animal welfare: 5 important tips to ensure the welfare of pets
Come see the top 5 tips that are very important for you to ensure your pet's well-being.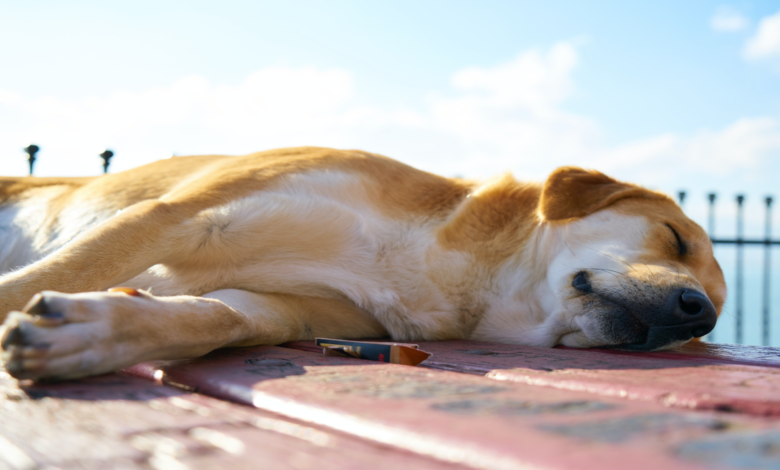 Animal welfare: 5 important tips to ensure the welfare of pets, caring for the health of pets is an important step in ensuring the comfort and well-being of pets. Therefore, it is more than necessary to be aware of the care that must be taken in pets to meet the physiological needs of each of them.
But before you go to the article join our telegram channel and stay up to date with everything about the world of pets, like care, curiosities and more. Click here!
Carrying out checks with a certain frequency, encouraging physical activity and analyzing the behavior of animals are some of the fundamental steps to promote their physical and psychological development. In fact, health should always come first!
With this background, we have gathered in this article 5 important tips to keep up to date on animal health and thus ensure that pets have fun on a daily basis and to prevent diseases and other conditions that may affect them.
Understanding your pet's needs
Each pet has certain distinct characteristics, and this is due to the behaviors and traits assigned to each species. Therefore, it is important to be aware of the instincts and also the needs of pets to understand their habits.
For example, when faced with a wide variety of pet toys and accessories, one can notice a big difference between them. That's because each species handles items differently, catering to the very specific instincts and needs of different species.
It is important to remember that when purchasing toys for any animal, even if it is a specific species, it is necessary to be aware that it is suitable for its size. There are toys that can be too heavy for some smaller breeds, particularly dogs and cats.
Give the proper food
As already mentioned, for the health of animals it is necessary to be attentive to the details of each species, even more so when it comes to food. It is necessary to provide enough nutrients for pets to have energy.
In addition to energy, if pets receive a balanced diet by the tutors through the necessary nutrients, a series of components will help to improve immunity and even that to improve the appearance of each of them.
It is important to feed pets with species-specific food. So if you offer ready-to-eat food for dogs or other animals, make sure the products are high quality and suitable for consumption, as the absorption process will be better.
Encourage the practice of physical activities
Physical exercise is also essential to ensure the health of the animal. It not only provides the energy that the animal needs, but also helps in the development of muscles and the proper functioning of the body. It can help prevent a number of diseases, including obesity, diabetes and heart disease.
But don't forget to have fun. Playing with the animals, you can perform a series of exercises, such as: using some toys and walking on a leash in the case of dogs. These activities encourage more natural animal behavior and make it healthier.
It should be remembered that the sanitary limits of the animals must be strictly respected and that the intensity of the activities may vary according to the species. By consulting a veterinarian, you can find out which option is best for your pet's health.
Keep the animals clean
Another very important step in promoting pet care is keeping hygiene up to date. Depending on the species, the habit of bathing regularly can prevent a number of complications in your pet's skin. It is recommended that the baths be done in specific and also reliable places.
However, hygiene should not be limited to the animal alone. It is important that the environments frequented by pets are properly cleaned. Dirt in the places where they live can attract fungi and bacteria or even other disease-causing animals and put the animals' health at risk.
Even with cats, who are known for self-cleaning through body licking, help from educators is essential. There are a few ways to help cats stay clean and remove dirt they can't reach themselves.
Birds and rodents also need to keep their cages clean, as dirt can make breathing problems easier. It is recommended that cleaning be done weekly and that essential items be removed daily from the places where they live.
Pay attention to vaccinations and deworming
Pet health care also requires prevention. It is necessary to follow the vaccination and deworming schedule for pets. This is the best way to increase the quality of life for pets.
In addition, it is necessary that the owners take the animals regularly to the vet. In addition to analyzing the condition of the animals, the specialist will provide the necessary guidance on health.