Pets
What is the best carrying bag for your pets?
Do you know which is the best carrier bag for your pet? See now which one to choose!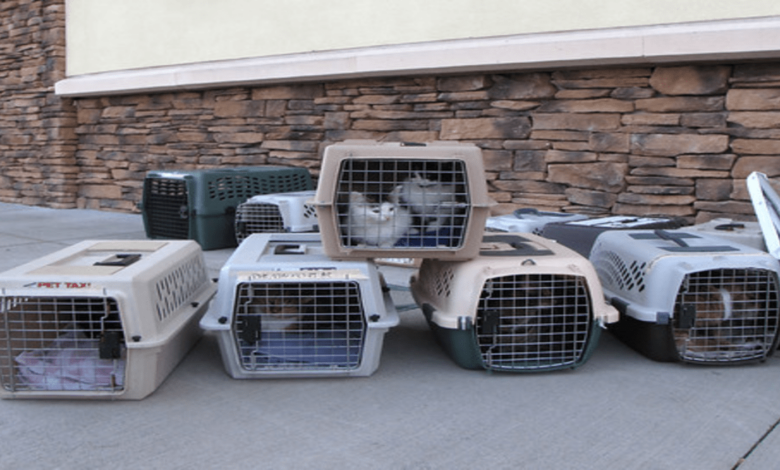 The best pet carrier backpacks make it much more convenient to take your pets along with you. For example, if you need to take your cat or dog to the vet or even take your pet for a bike ride, a good backpack can make it much easier than a traditional carrier. Small canines can get very tired.
But before you go to the article join our telegram channel and stay up to date with everything about the world of pets, like care, curiosities and more. Click here!
What you should know before purchasing a backpack to transport your pets
Weight capacity
Basically all carriers specify the weight capacity to carry your pet. Not only does it give you a good idea of ​​which pets will fit inside the carrier, it also gives you the maximum safe weight.
A small dog of 20 pounds can fit quite comfortably in a carrier with a very limited weight of 16 pounds, but when using the carrier it may not hold them securely.
Generally, carriers for dogs have a much higher load capacity than carriers designed for cats. That said, most dog and cat carriers work equally well as long as they are within the proper weight limit.
Size
Just because your pet weighs significantly less than the maximum capacity doesn't mean a carrier is actually the right one. Skinny but large dogs may be well under the weight limit for a given carrier, but they are too large to fit comfortably.
Then measure well from the base of the neck to the base of the tail and also from the top of the shoulders to the floor to the entire foot. Put 2 to 3 inches to these measurements and you should be able to find the minimum carrier size for your pet.
Ventilation
Carrying backpacks must be properly and well ventilated to allow for optimal flow of fresh air inside. And without them, your pet could become overheated or have trouble breathing. Conveyors may have screen openings or walls on more than one side. If you are flying with your pet, many airlines have very strict rules about how much ventilation is optimal in a pet carrier, so you should check before purchasing.
What should you look for in a quality pet carrier?
Waterproof base
A waterproof bottom can prevent leaks if your pet has an accident in the carrier. This is an especially important feature for long trips or for older pets.
Airline approved
Airline approved pet carriers must meet the size and ventilation requirements of the vast majority of major airlines.
However, each airline has its own rules, and the transit time that is approved by the airline is not regulated. So it's worth checking the specific requirements of an airline you'll be flying with before purchasing, so you don't end up with a carrier you can't use.
Wheels
Several backpack carriers work well as wheeled carriers with long telescopic handles, similar to trolley cases. They are not good for you to use off-road, but they are very useful in airports and train stations.
Well-padded shoulder straps
Carrying your pet isn't one of the most comfortable activities, especially when it's relatively heavy. Padded shoulder straps can help relieve pressure so you don't strain.
Chest strap
A chest strap or sternum strap is secured between the 2 shoulder straps on the wearer's chest. When it's put on, it takes some of the weight off your shoulders, causing it to transfer to your chest, thereby lightening your load.
So how much can you get to spend on a pet carrier or moxila?
The basic bag range can go up to $25 to $40, while high-end versions range from $100 to $150.